Display box is a kind of packaging box used to display products. POP cardboard counter display is widely used in supermarket, which is used to display small size goods on the counter, especially the ones near to the checkout.
The early days of paper display boxes were popular in some developed countries in Europe and America. Beautifully printed cardboard counter display are very common in foreign countries. It is widely used in food, digital products, medicine, books, audio and video, cosmetics and other industries. Whether it is a well-known brand or an innovative small business, they will use display boxes or cardboard counter display and print their own special LOGO and advertising information to show the differences in their products. And printing counterparts in Europe and the United States-many packaging companies also believe that by making paper display boxes (paper display racks) can improve the technical level and sales capabilities of enterprises. In Europe and America, the paper display box (paper display stand) is a very high value-added product, which is used by many users and manufacturers.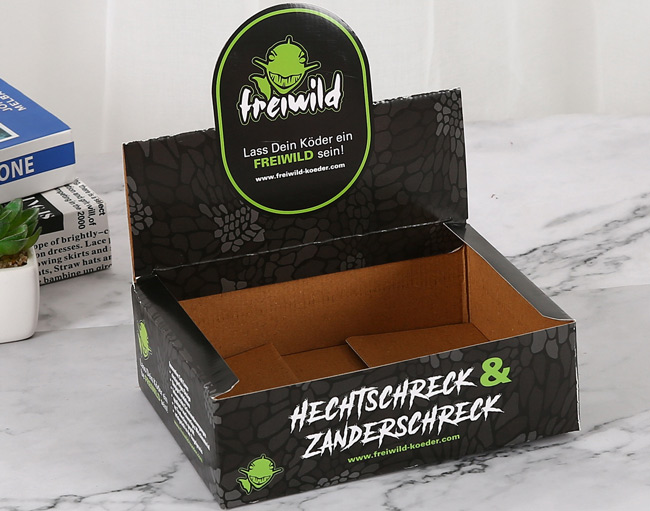 Some domestic brand customers have used paper display boxes (shelfs) as regular promotional items in the system. Whether in new product launches or holiday promotions, daily advertising promotions, there are good results. It is believed that in the future brand marketing and advertising display, cardboard counter display will occupy an important seat.
Corrugated cardboard material is much popular to manufacture such kind counter display. It's strong and durable, and can be also used to pack the goods. On the surface of the paper, that's possible to print with your logo and design colors in CMYK and Pantone. If you don't know how to fold the counter display box, please click the link to get an idea of the folding machine. <Link>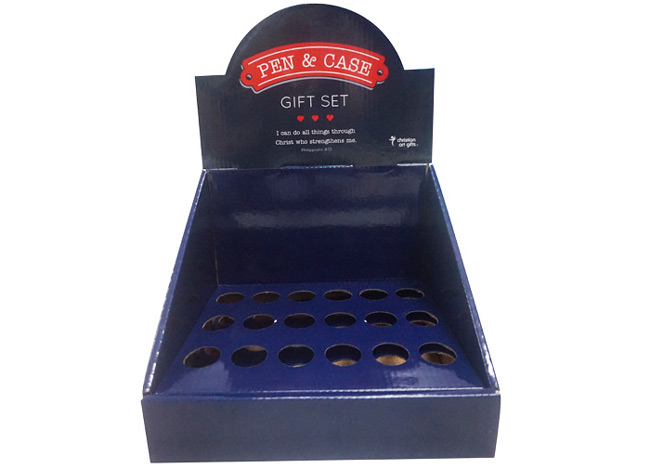 In our factory, we are able to provide custom counter display box with your design printing. If you are looking for any packaging box made of paper material, please don't hesitate to contact us. Our team would get a reply to you in time. Of course, if you don't have the template or drawing, please let us know. Our designer would like to make it done of your requested dimensions and structure, and send to you free of charge.