Handmade jewelry boxes are used to place jewelry and can be used as collection jewelry, jewelry packaging and jewelry gift boxes. The color of the jewelry box is usually matched according to the color of the ornament. Gold jewelry is usually matched with red or gold jewelry boxes, or other warm colors are also available.
Every woman who loves beauty will have a batch of baby jewelry that she can't put down her hands. Wearing appropriate jewelry is like an indispensable part of the female body. The development of jewelry boxes is also constantly innovating. Such as the use of mixed patterns for packaging. New innovations have been made to the pattern of the packaging box. Both externally and internally, women's beauty index and self-confidence will be greatly improved. And an exquisite jewelry box can not only allow beauty-loving babies to find a beautiful home, but also reflect the extraordinary aesthetics and taste of a woman. It is also a great choice for urban women to carry jewelry to embellish the taste of life.
Handmade jewelry box is widely used to pack necklace, earring, rings, etc. On the top of the jewelry boxes, clients would like to make the logo with hot stamping. Of course, there are many different colors of print foils. Like the image below, logo can be printed with blue hot stamping. You can also choose others such as gold, silver, purple, red, etc. We have brochure of foil colors. If you need, we can ship it to you for choose.
For handmade jewelry box, its style is usually 2 pieces setup gift box with separated lid, just like the image above. Material is 2.0mm thick paperboard, and surface paper for printing is 157gsm C2S art paper. On the top of the printed paper, matte lamination is a better choice to be made, which helps the boxes look much luxury. If you not sure which to choose, please read the article of difference between matte/glossy lamination (Link).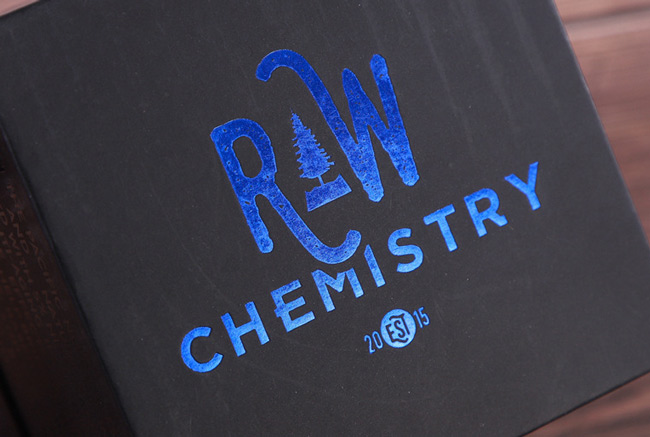 How to choose a jewelry box
1. choose the material of handmade jewelry box. paper material is widely used to make jewelry box.
2. consider your jewelry collection, how many pieces of jewelry do you need to locate.
3. choose a great lining of the box. The lining inside should be completely lint-free and soft to the touch.
4. the design of the handmade jewelry box. Make sure that the jewelry box you choose matches your home design and decoration.
In our factory, we are able to manufacture every single handmade jewelry box with your logo and design colors. If you are looking for any jewelry boxes, please don't hesitate to contact us for free quotes.