Custom printed sticker packs are sets of stickers that are designed and printed according to the specific requirements of a customer. These stickers can feature custom designs, logos, slogans, or artwork and can be used for various purposes such as branding, marketing, or personal expression. Sticker packs usually consist of multiple stickers that are packaged together for convenience and cost-effectiveness. As a leading sticker pack manufactuerr in China, we can make your design printed stickers.
Usage of die cut sticker packs
Die cut sticker packs are used for a variety of purposes, such as branding, marketing, personal expression, or decoration. Due to their unique shape and design, die cut stickers can be used to add a personalized touch to products, packaging, or promotional materials. They can also be used on laptops, cell phones, water bottles, cars, or other surfaces to express one's personality or interests. In addition, die cut stickers can be used by businesses to promote their brand or products, as they can be easily placed on merchandise or given away as promotional items.
Various Materials for die cut custom printed sticker packs
Die cut sticker packs can be made from a variety of materials, including:

Vinyl: This is the most common material used for die cut stickers due to its durability and weather resistance. It is also easy to print on and can be cut into intricate shapes.
Paper: Paper stickers are less durable than vinyl but can be more cost-effective, making them a popular choice for short-term promotions or events.
Polyester: This material is similar to vinyl but has a more glossy finish and is often used for high-quality, full-color printing.
Foil: Foil stickers have a metallic finish that can add a decorative or luxurious touch to products or packaging.
Clear: Clear stickers are made from transparent vinyl or polyester and are often used for window decals or as a substitute for traditional labels.
The choice of material depends on the intended use, budget, and aesthetic preferences.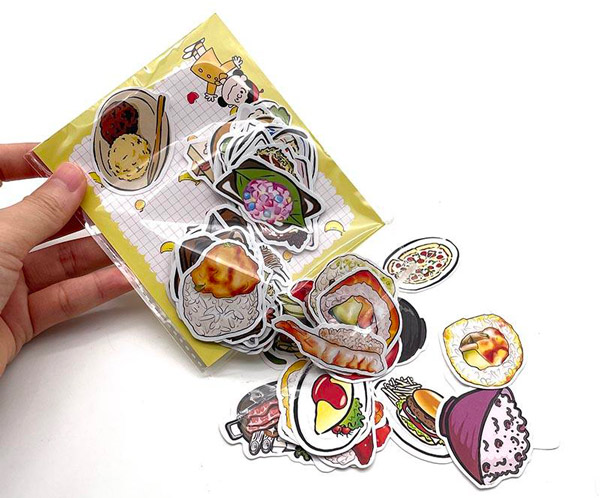 Factors in choosing a Cartoon Stickers Pack Manufacturer
There are many manufacturers and printing companies that specialize in producing cartoon sticker packs. Some of the factors to consider when choosing a manufacturer include:

Quality: Look for a manufacturer that produces high-quality stickers with sharp, vibrant colors and crisp designs.
Customization: If you want to create custom cartoon stickers, choose a manufacturer that offers customization options such as size, shape, material, and design.
Pricing: Compare prices from different manufacturers to find one that fits your budget.
Turnaround time: Consider the turnaround time for production and shipping to ensure that you receive your stickers in time for your event or promotion.
Reviews and reputation: Check online reviews and ratings, as well as the company's reputation in the industry, to ensure that you are working with a trustworthy and reliable manufacturer.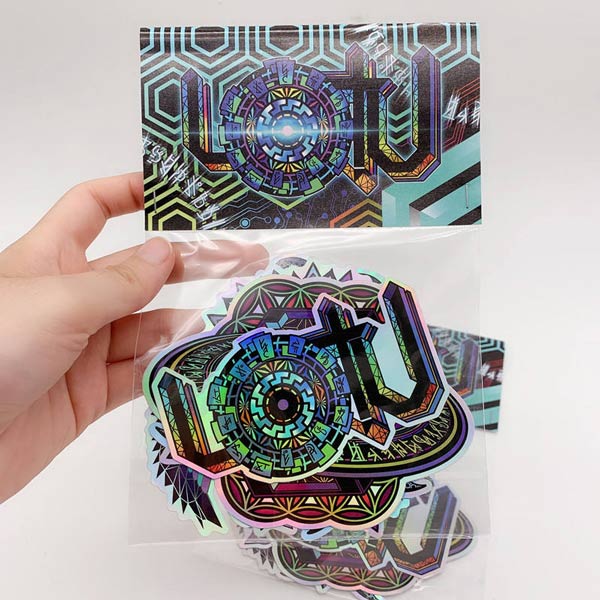 As a die cut sticker pack manufacturer based in China, our company specializes in producing high-quality stickers for a variety of purposes. We offer a wide range of customization options, from size and shape to material and design, ensuring that each sticker pack is tailored to the unique needs of our customers.
At our company, we prioritize customer satisfaction and strive to provide excellent service from start to finish. We offer competitive pricing, fast turnaround times, and reliable shipping options worldwide. Our goal is to help our clients achieve their marketing, branding, or personal expression goals with our high-quality die cut sticker packs.
Thank you for considering us as your die cut sticker pack manufacturing partner.