Hot Selling Magnet Close Cardboard Gift Box Made in China Factory
High-end gift box making is the most common form of gift box packaging in daily life. Most of our most common gift boxes are square or rectangular, and some are heart-shaped. For example, heart-shaped gift boxes are often used in the production of chocolate gift boxes.
The one we talk about it's made by folding structure, it's possible to ship them overseas flat, and it also save storage space for you. When you wanna use it, only need to easily assemble, for there are magnet in 4 corners. And in the front part, magnet is also embed that would help close the box tightly. Such folding style magnet close gift box is much hot now.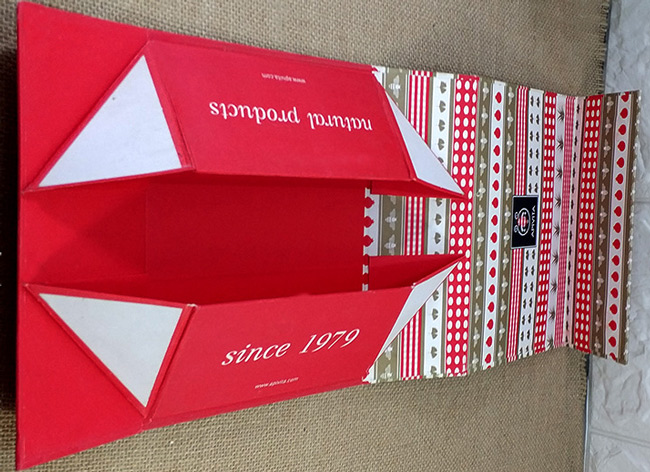 The gift box is an extension of the social needs of a function of packaging. Therefore, it not only has the function of packaging, but also highlights a part of the function to a certain extent. The exquisite degree of the magnet close gift box is directly proportional to the increase of the value of the product, which weakens the use value of the product to a certain extent. The protection of goods is almost the same as the general packaging. In order to highlight the value, more expensive and beautiful linings are used to protect the goods, such as silk. In the circulation link, it is not as convenient as general packaging. The value of gifts is relatively high, and the cost of circulation must be high, such as avoiding collisions and avoiding deformation. There is no doubt that it has a high influence in beautifying products to attract customers.
In our factory, all boxes can be customized printing with your logo and design colors. If you are looking for any printing and packaging boxes, please don't hesitate to contact us. Our service team will reply to you with support on time.