Paper jar is a round packaging product that integrates metal, paper, and plastic. It is usually divided into spiral type and rewind type. You can also call it paper tube and paper can. In China, Unico is a leading factory to manufacture paper packaging tubes with your logo and design colors printing.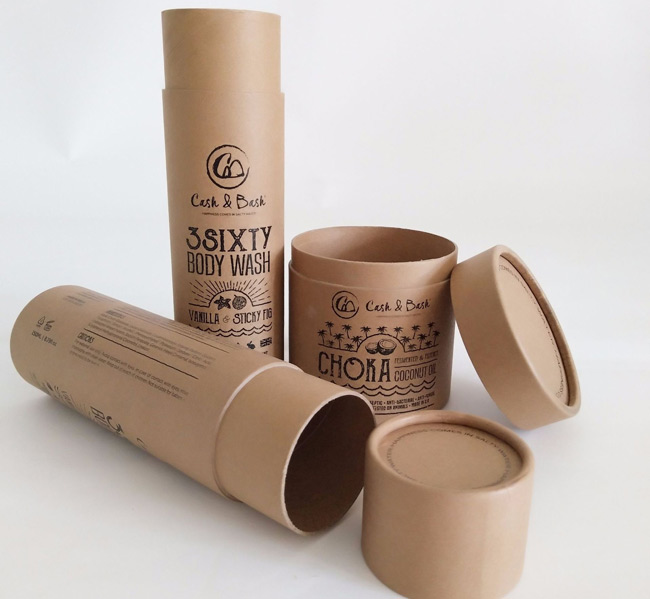 Category of paper packaging tubes
1, Divide according to the purpose, that is, what is to be contained in it. There are many types of cans on the market, such as tea cans, food cans, wine cans, written cans, calendar cans, and so on. Among them, wine cans are the most common. They are labeled with paper tubes. The appearance is exquisite, which makes the wine involuntarily raised to a higher level. In addition, pearl cotton is added to the paper cans, and styrofoam has a good protective effect on the wine.
2, According to the shape, there are more round barrels, square barrels, flat barrels, and prismatic barrels on the market. Among them, drums are the most common. Many supermarkets use round barrels for red wine, which is both beautiful and generous.
3, According to the lid, it can be divided into two types, one is crimped, and its upper and lower bottom covers are made of cardboard, and the other is not crimped, with iron covers (or easy-open lids) installed on the top and bottom.
Advantages of paper cans
1, Paper cans are made of paper as the main raw material, so it is easy to recycle and process.
2, Excellent protection performance, waterproof, moisture-proof, and has a certain heat insulation effect.
3, Odorless, non-toxic, safe and reliable, especially suitable for food packaging.
4, It can be filled with various shapes of goods with low noise during filling.
5, The modelling structure is diverse, and the outer layer can be color printed, which has a good display effect.
6, The weight is light, only 30% of the iron cans.
7, It is easy to circulate, easy to use and low in price.

Prospects of paper packaging tubes
Paper cans belong to a new type of industry in our country, which is just in its infancy and has a bright future for development. my country is a big producer in the world, and paper cans are involved in many industries, so the amount will be quite large. The production cost of paper cans is low, the production process is non-toxic, odorless, and no waste water, waste gas, or waste is generated. It is an environmentally-friendly production advocated by the country. Therefore, it is a promising industry.
In our factory, we are able to manufacture the paper packaging tubes with your logo and design colors printing. If you are looking for any package tubes, please feel free to contact us. We'd like to offer the best price for your project.