Electronic tags are RFID tags, which are commonly known as RFID. RFID is the abbreviation for Radio Frequency Identification. The organic combination of RFID technology and Internet technology is one of the most revolutionary growth points in the global IT industry. In China, Unico is a professional manufacturer to make RFID tags on clothes with your design printing.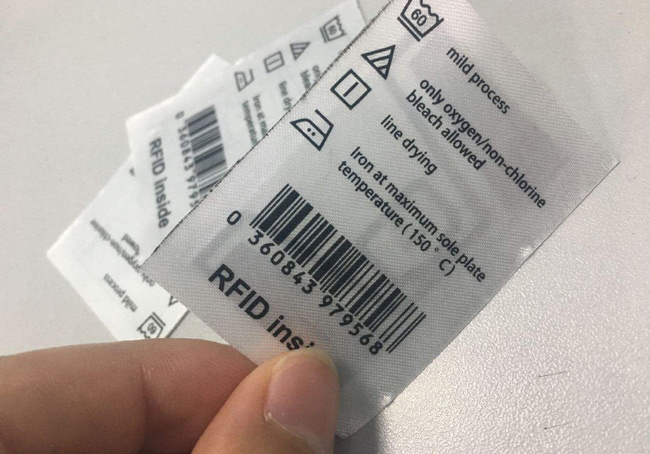 The concept of RFID Tags
Electronic tags are a non-contact automatic identification technology. It uses radio frequency signals to identify target objects and obtain relevant data. No human intervention is required for identification. As a wireless version of the barcode, RFID technology has the advantages of waterproof, antimagnetic, high temperature resistance, long service life, long reading distance, encryption of the data on the label, larger storage data capacity, and free change of stored information that the barcode does not have.
The Component of RFID labels
(1) Tag. It is composed of coupling elements and chips. Each tag has a unique electronic code. The high-capacity electronic tag has a user-writeable storage space and is attached to an object to identify the target object.
(2) Reader. A handheld or fixed device that reads (and sometimes writes to) tag information.
(3) Antenna. Pass the radio frequency signal between the tag and the reader.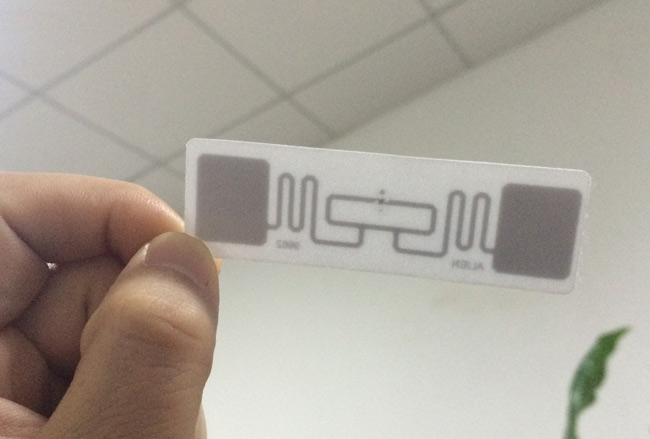 Is the cost of RFID tags on clothes high?
RFID electronic tags are electronic products after all. Each label is a complete electronic circuit, and its cost is several or tens of times higher than that of barcodes and magnetic strips. This is the main reason why electronic tags are required for almost all identification occasions, but few are actually implemented. For example, it is inconvenient to use in one-time use occasions, such as supermarket products in the retail industry. It is possible that the value of some commodities itself is not as high as the value of an electronic tag, and it is not realistic to use electronic tags in such occasions. In the production line of the manufacturing industry, electronic tags can be mounted on the "tray" for repeated use, so that the cost of each component is relatively low. Another example is the non-stop toll label. Although it is not a "tray" type of repeated use, it can be used for a long time, and the cost per use is very low. In these occasions, the application of electronic labels can be easily realized.

The Antenna photo of RFID clothing labels
What is RFID tag clothing?
RFID tagging helps in tracking the merchandise from manufacturing to storage and allow scanning for any damages at each check point. Better inventory control: RFID tagging helps the seller in locating their garment stock.
Are RFID tags reusable?
RFID tags are used to electronically track shipping containers, pallets, cases, and even individual products throughout the supply chain. ... The fact that the tags are reusable makes them a more efficient supply chain tracking option, according to the Reusable Packaging Association.
Can I read RFID with my phone?
A UHF RFID reader option for both Android and iOS is available from a company called U Grok It. It is just UHF, which is "non-NFC enabled Android", if that's what you meant.
If you are looking for any RFID clothging tags, welcome to contact us. Our service team would reply your message within 24 hours on working days.