China Supply Cardboard Counter Display Box
The display box is a kind of packaging box. The products in the packaging box can be seen intuitively through the packaging. All packaging boxes that display products are called display boxes. Cardboard counter display is one of the display boxes, and much popular in the superstore. The early days of paper display boxes prevailed in some developed countries in Europe and America. Exquisitely printed paper display racks are very common abroad. Widely used in various industries such as food, digital products, medicine, books, audio and video, cosmetics, etc.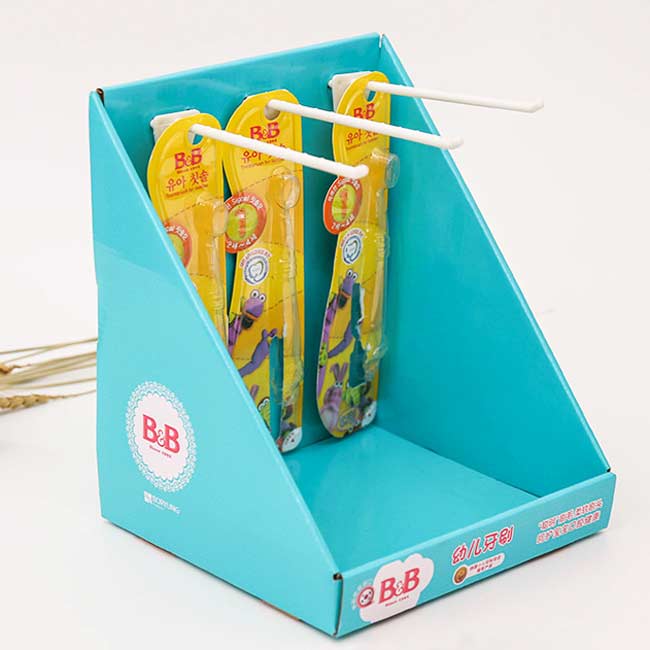 In Europe and the United States, paper display boxes (paper display racks) are a product with very high added value, and are used by many users and manufacturers. Some domestic brand customers have used paper display boxes (racks) as conventional promotional items in the system. Whether they are in the launch of new products or holiday promotions, daily advertising promotions, they have good results. I believe that in the future brand marketing and advertising display, paper display boxes (racks) will occupy an important seat.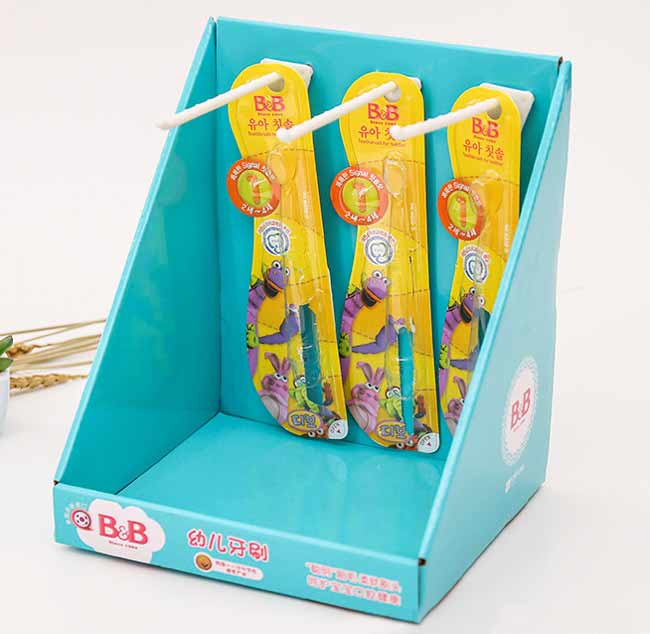 Such type counter display is much simple structure. Usually it's printed with custom design artwork, which means your logo and colors can be printed on the cardboard counter display. And for shipping, display boxes are well packed flat, with much small volume to ship. Finally you can save space for storage. When you want to use it, that's quite easy to assemble the counter display box. If you are not familiar with its folding, please feel free to contact our service team for help. Assemble guide video will be shared with you in time.
Once you assemble the display box, you can also add display hook or hanger. This way, products can be displayed on the counter box, which is more attractive to people. The one counter display we made for Korean client, they use it for toothbrush display in local supermarket. According to their feedback, such display box is quite strong and durable for display. And they will have reorder in few months. On the counter display box surface, there is glossy lamination to protect the print inks.
In our factory, all boxes can be customized with your logo and design colors. Please feel free to contact our service team for a free quote to your project. For now, Unico is a leading company in China to manufacture custom counter display box. Welcome to contact us. Come and join us to complete your packaging boxes.